1000 LPH RO Plant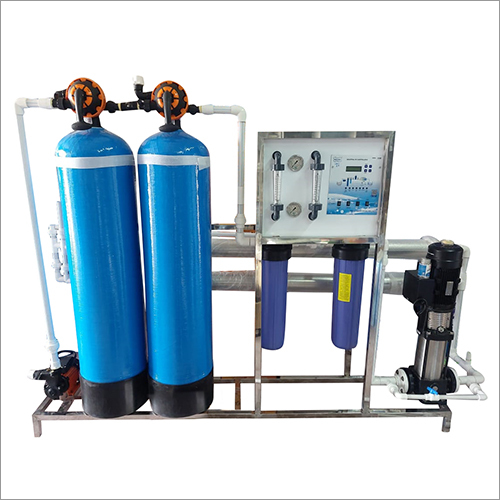 1000 LPH RO Plant
Price And Quantity
Product Specifications
Long Service Life

RO Plant
Product Description
1000 LPH RO Plant is absolutely automatic, rust & corrosion resistant, money, energy, & time saving and less maintenance system which is extensively utilized for getting plentiful purified drinking water usages in the industry of food processing, chemical, sugar, pharmaceutical, etc. This kind of plant utilizes RO technology for the treatment of pollutant water. Manufactured with powder coated metal structure, control panel, hi-tech membranes, water supply pipe and varied equipments, we offer 1000 LPH RO Plant in several models at reasonable price.
Product details of 1000 LPH RO Plant:
| | |
| --- | --- |
| Automation Grade | Fully Automatic |
| Frequency | 50 Hz |
| Power Source | Electric |
| Treatment Technique | RO |
| Voltage | 220 V |
| Capacity | 2000 L |
| Usage/Application | Industrial |
FAQs of 1000 LPH RO Plant:
Q: What is a 1000 LPH RO plant?
A: A 1000 LPH RO plant is a water treatment framework intended for bigger scope applications that require the purging of up to 1000 liters of water each hour. These plants ordinarily utilize a converse assimilation process to eliminate impurities and produce safe drinking water.
Q: How frequently should the channels and films in a 1000 LPH RO plant be supplanted?
A: Channel and film substitution recurrence relies upon water quality, use, and the particular plant plan. Commonly, pre-channels and carbon channels might require substitution each 6 a year, while RO layers can last 2-3 years or longer. Customary observing and adherence to maker proposals are significant.
Q: Are 1000 LPH RO plants energy-productive?
A: The energy productivity of a 1000 LPH RO plant can shift contingent upon the framework's plan and parts. High level frameworks might consolidate energy recuperation gadgets to decrease power utilization. Proper support and framework enhancement can likewise improve energy proficiency.
Q: Could a 1000 LPH RO at any point plant work without power?
A: Most 1000 LPH RO plants expect power to work, fundamentally for the siphons and tension parts. Reinforcement power arrangements like generators or uninterruptible power supplies (UPS) might be utilized to guarantee constant activity during blackouts.
Q: Is it important to pre-treat water (e.g., relaxing) prior to utilizing a 1000 LPH RO plant?
A: Pre-treatment necessities rely upon the source water quality. In regions with hard water (high mineral substance), a water conditioner might be important to forestall scaling and prolong the existence of RO films. Water testing and discussion with a water treatment master can help decide pre-treatment needs.
Q: Could a 1000 LPH RO at any point plant be modified for explicit water treatment needs?
A: Indeed, 1000 LPH RO plants can be modified to meet explicit water treatment necessities. Customizations might incorporate different layer designs, extra filtration stages, and synthetic dosing frameworks to address novel water quality difficulties. Talking with a water treatment master is prudent for customization.