500 LPH RO Plant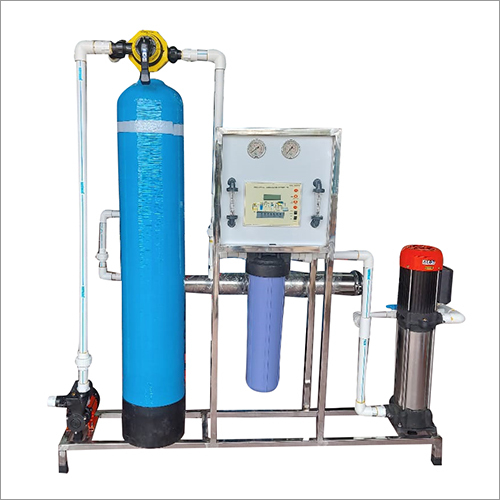 500 LPH RO Plant
Price And Quantity
Product Specifications
Product Description
The 500lph RO Plant offered by us is an advanced water purification system that is used to treat raw water (water obtained from the pond, streams, rivers, underground water body, etc.). This plant is suitable to use for the large volume application. Owing to its advanced RO technology, it efficiently removes the sediments, precipitation, dissolved impurities, and such contaminants from the water. It also regulates the TDS value of the water to an allowable range. 500lph RO Plant requires less maintenance and performs with the utmost operational reliability.
Specification of 500 LPH RO Plant:
| | |
| --- | --- |
| RO Capacity | 500 (Liter/hour) |
| Number Of Membranes In Ro | 2 |
| Material | FRP |
| Automation Grade | Automatic |
| Purification Type | RO+UV |
| Frequency | 50 Hz |
| Voltage | 220volt |
| Usage/Application | Water Purification |
| RO Membrane Type | Sand Filter |
FAQs of 500 LPH RO Plant:
Q: What is a 500 LPH RO plant?
A: A 500 LPH RO plant is a water treatment framework intended to refine and produce up to 500 liters of spotless and safe drinking water each hour. It utilizes the opposite assimilation process to eliminate pollutants from different water sources.
Q: How frequently should the channels and layers in a 500 LPH RO plant be supplanted?
A: Channel and layer substitution recurrence relies upon water quality, utilization, and the particular plant setup. Commonly, pre-channels and carbon channels might require substitution each 6 a year, while RO films can last 2-3 years or longer. Standard observing and adherence to maker rules are fundamental.
Q: Are 500 LPH RO plants energy-proficient?
A: The energy proficiency of a 500 LPH RO plant can shift in view of the framework's plan and parts. A high level frameworks consolidate energy recuperation gadgets to diminish power utilization. Proper upkeep and streamlining can likewise improve energy proficiency.
Q: Might a 500 LPH RO at any point plant work without power?
A: Most 500 LPH RO plants expect power to work, particularly for siphons and strain parts. Be that as it may, reinforcement power arrangements, for example, generators or uninterruptible power supplies (UPS) can guarantee proceeded with activity during blackouts.
Q: Is it important to pre-treat water (e.g., mellowing) prior to utilizing a 500 LPH RO plant?
A: Pre-treatment necessities rely upon the source water quality. In regions with hard water (high mineral substance), a water conditioner might be important to forestall scaling and prolong the existence of RO layers. Water testing and discussion with a water treatment master can help decide pre-treatment needs.
Q: Could a 500 LPH RO at any point plant be tweaked for explicit water treatment needs?
A: Indeed, 500 LPH RO plants can be redone to address explicit water treatment prerequisites. Customizations might incorporate different film designs, extra filtration stages, and synthetic dosing frameworks to handle remarkable water quality difficulties. Talking with a water treatment master is suggested for customization.