D Type CRI Pump Impeller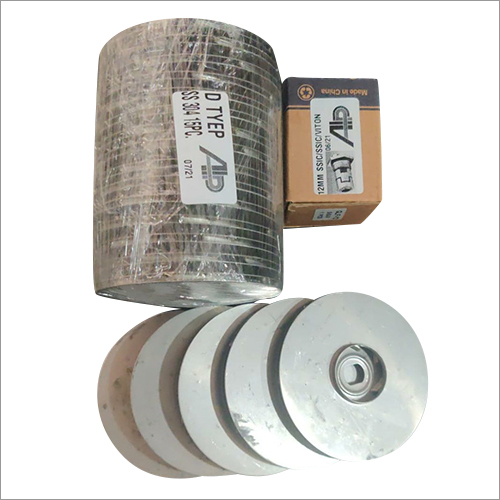 D Type CRI Pump Impeller
Product Description
Our proficiency in this domain has guided us to precisely manufacture and supply D Type CRI Pump Impeller The offered parts are manufactured at our in-house production unit using quality-approved raw materials and pioneering techniques under the stern guidance of our adroit professionals in compliance with industry quality standards. Our provided parts are extensively used in the assembling and repairing of reverse osmosis systems. Moreover, these D Type CRI Pump Impeller can be easily availed by our clients at marginal prices.
FAQs of D Type CRI Pump Impeller:
Q: What is a D-type CRI pump impeller?
A: A D-type CRI pump impeller is a particular type of impeller used in outward pumps manufactured by CRI Pumps, a notable pump maker. It is designed to be productive and reasonable for different pumping applications.
Q: What are impellers in diffusive pumps used for?
A: Impellers are turning parts in radiating pumps liable for producing fluid stream by changing over mechanical energy (rotational) into motor energy. They assume a pivotal part in the pump's capacity to move fluids starting with one area then onto the next.
Q: What distinguishes a D-type CRI pump impeller from other impeller types?
A: The particular design and qualities of a D-type CRI pump impeller are restrictive to CRI Pumps and may fluctuate between different models and applications. The "D-type" designation probably alludes to the specific shape, blade setup, or math of the impeller, which is optimized for its intended reason.
Q: Can D-type CRI pump impellers be replaced or upgraded in existing pumps?
A: Indeed, it is much of the time conceivable to supplant or upgrade impellers in existing pumps, including D-type CRI pumps, to further develop execution or adapt the pump to different working conditions. Be that as it may, counseling the producer or a qualified expert for guidance and compatibility is fundamental.
Q: How do I keep up with and care for a D-type CRI pump impeller to guarantee its life span and productivity?
A: Legitimate support and care for a D-type CRI pump impeller might include standard reviews, cleaning, and oil of course and shafts. Keeping the pump framework liberated from debris, sediment, and destructive substances is additionally fundamental to guarantee ideal impeller execution. Standard upkeep schedules and procedures might shift depending on the particular model and application.
Q: Can D-type CRI pump impellers be customized for special applications or necessities?
A: CRI Pumps might offer customization choices for impellers to meet explicit application prerequisites. Customizations can include modifications in impeller calculation, materials, or coatings to upgrade execution, effectiveness, and durability for novel pumping situations. Reaching the producer or a distributor for data on customization possibilities is advisable.